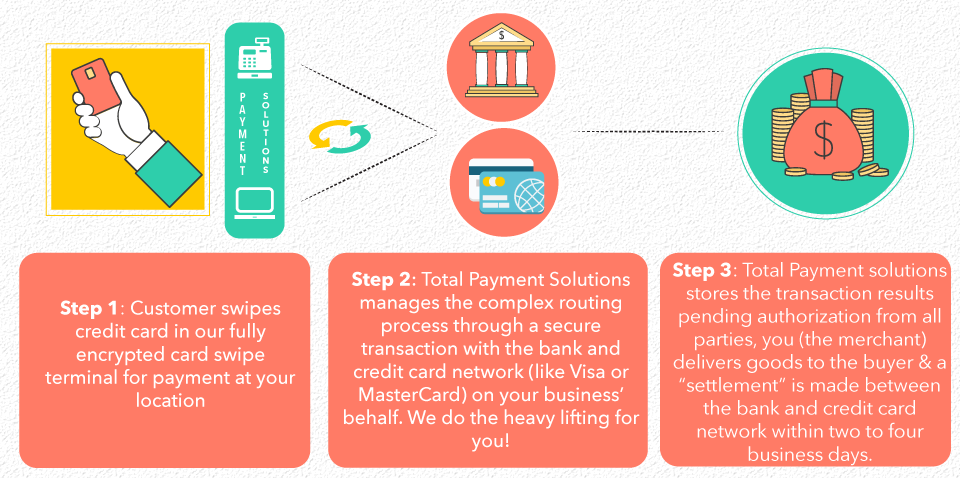 How Credit Card Processing Works
Step 1: Customer swipes credit card in our fully encrypted card swipe terminal for payment at your location.
Step 2: Total Payment Solutions manages the complex routing process through a secure transaction with the bank and credit card network (like Visa or MasterCard) on your business' behalf. We do the heavy lifting for you!
Step 3: Total Payment solutions stores the transaction results pending authorization from all parties, you (the merchant) delivers goods to the buyer & a "settlement" is made between the bank and credit card network within two to four business days.