Introducing: Our Cash Discount Program!
As a merchant, you don't have to do a thing; and billing is simple! We guarantee that your monthly bill will be $100 or less!
Our solutions work just like any other credit card processing service, the difference is that "you don't have to pay a thing!" A small 3.99% service fee to every transaction, which is paid directly by the customer. When a customer pays with a card, they will see a line showing the 3.99% service fee and the item purchase price. So, for exmample,if your customer buys a $10 item the receipt will show $10 for the item & $0.39 cents for service fee showing a total of $10.39 plus any applicable state & local taxes. Your processing fees are offset by the service fees charged to the customer.
BENEFITS & HIGHLIGHTS
Increase your bottom line profits $$$


Encourage Cash transactions

All necessary equipment is available

PCI/EMV compliant

The amount of all sales minus the service fee is deposited into your bank account as early as the next day
Merchant benefits from huge savings!

Helps keep your prices low

Your processing fees are offset against the service fees paid by the customer

Cash customers receive a 3.99% discount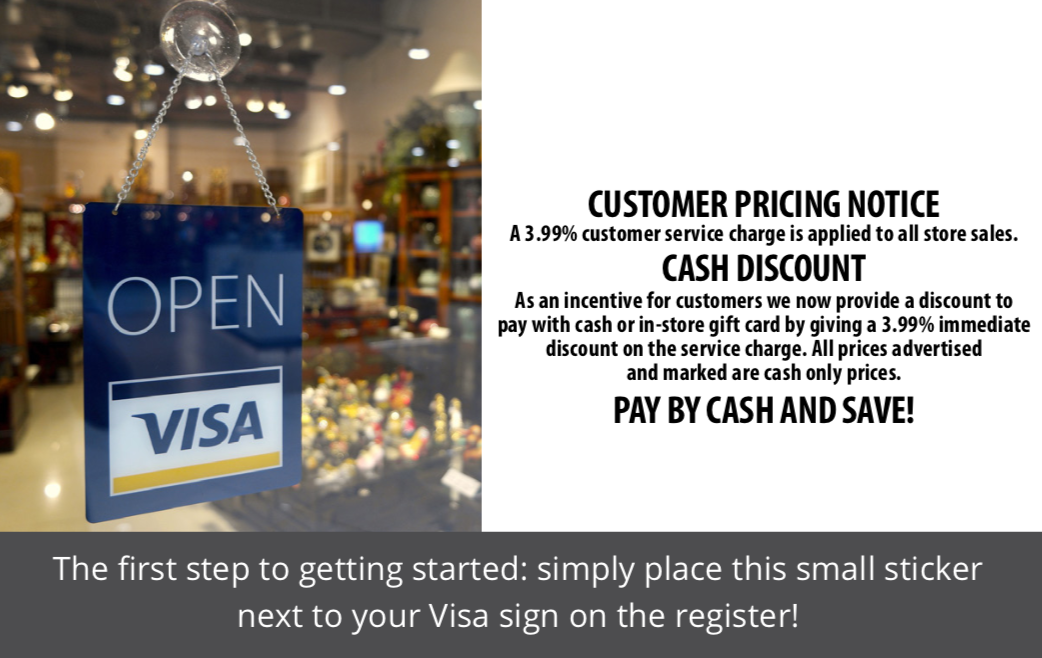 Watch this short video to learn more about our Cash Discount program